Purpose of course
You've always wanted to learn how to cook? Then create an unforgettable experience for you and your family with this engaging and interactive cooking class taught by Our Executive Chef from Spain. You'll get hands-on experience, whether you're a complete novice or not, whether you are a complete beginner or a seasoned home cook. Everyone will learn something new things. You'll learn everything from scratch: what foods to buy, how to cut, how to cook and interpret recipes. Get started in the kitchen and experiment!"
Course Content
You'll be treated to a collaborative master class with dinner. The groups will be small, so you'll Learn how to manipulate, cut and prepare all the ingredients in a completely practical way.
Course length
Each class lasts 3 hours, from 3:00pm to 6:00pm.
Course Information
There are 5 classes in this master class. We will explore the knowledge and techniques of cooking for gastronomy enthusiasts. The course will be held at the professional equipment of one of Amirsoy restaurants. The first classes start May 3 to May 7.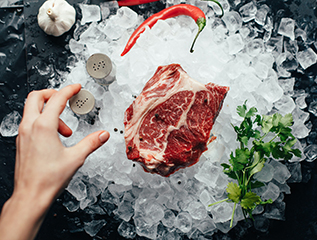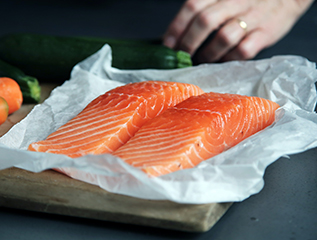 Class Schedule:
- Monday, Class #1: Cold snacks and soups (cream soups). Cutting techniques and techniques for preparing dishes. How to properly procure groceries.
- Tuesday, class #2: Vegetable and legume dishes. Techniques for quick and easy cooking. How to eat right and plan your meals from day to day.
- For the day-
- Wednesday, class #3: Seafood dishes and salads. Cooking over an open Fire. Emulsion in cooking. Food Hygiene.
- Thursday, class #4: Meat dishes and side dishes. Mixed cooking. Canned foods.
- Friday, class #5: Pasta and rice dishes.
*You don't have to take all classes, you can only participate in the one that that interests you the most.
Price:
- The cost of the full course (5 lessons) is 3,000,000 sum per person.
- The cost of one-time training course is 750 000 sum per person
- No more than 15 people in a group
- When booking a full course, there is a discount for accommodation in Le Chalet. (Deluxe 7,000,000 sum for 4 nights)
- When booking a full course, a discount for Le Chalet.
Reservation and payment:
- Reservations by phone: +998 99 791 2244 or sales@amirsoy.com
- Payment at the office: Tashkent, C-1 (landmark Eco Park)
- PayMe / Click through the on-site payment function: AMIRSOY - Sales Office Tashkent
What is included in the course
The cost of the master class includes a class with dinner tasting, water, a glass of wine, educational materials, recipe book, products for cooking and tasting dishes.
The cost of the master class includes dinner classes, water, a glass of wine, teaching materials, recipe book, products for cooking and tasting.
After completing the masterclass course of 5 classes, you will receive from our "Culinary School Amirsoy" your own diploma. (*not government approved).
Rules and Policies
If you need to change your plans after booking a course for any reason, you can If you need to change your plans for any reason, you can do so up to 5 days before the start time of each lesson. In order to do this You must give us 5 days notice by calling +998 99 791 2244 or emailing us at sales@amirsoy.com and we can change your booking to another event or session (no refunds). After this deadline no changes or refunds are not permitted. You can only transfer your seat to a friend or acquaintance.
If a session is cancelled because the minimum number of participants has not been reached, or any other reason, we will notify you immediately and offer an alternative or We will give you your money back. We reserve the right to cancel any event without causing any compensation other than a refund of the amount previously paid for the cancelled class.